Adventure Island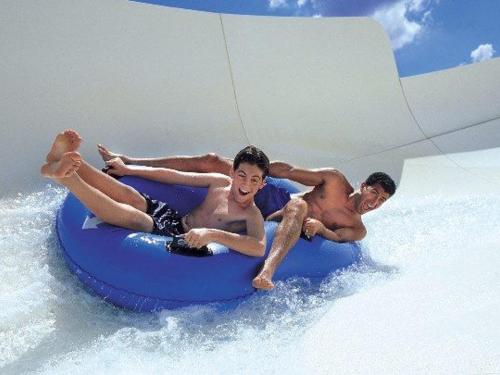 Adventure Island's 30 acres provide water-soaked excitement for guests of all ages. Escape to the soothing Key West atmosphere where slides, waterfalls and waves create a tranquil atmosphere and house of sun-drenched fun. Seasonal hours (please call to verify).
Al Lopez Park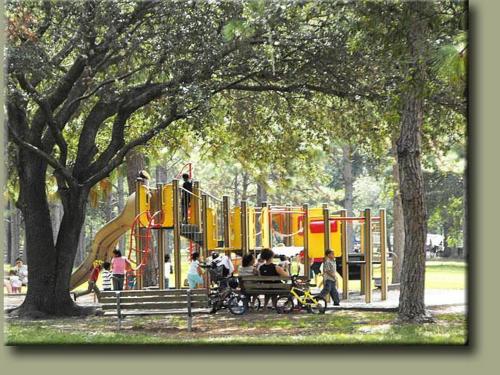 This park is made up of approximately 132 acres of Florida wildlife, offering an enjoyable view. If it isn't the land that sparks your interest, it will be the ponds. There are two ponds that fall within the boundaries of the park. The northern pond offers fishing, and some have said that the fishing is what sets Al Lopez Park aside from other parks.
Amalie Arena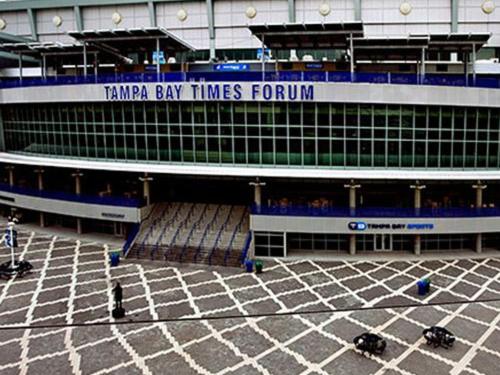 A state of the art multi-purpose, sports/entertainment venue located in downtown Tampa between The Florida Aquarium and the Tampa Convention Center. It is the home of the Tampa Bay Lightning NHL Hockey Team, Tampa Bay Storm AFL Football Team, and is host to well over 150 spectacular entertainment events annually. Unique meeting and banquet space available for groups of two to 25,000. Visit www.amaliearena.com for more information.
Bayshore Boulevard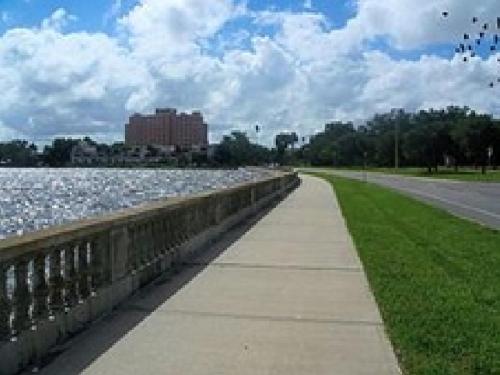 Bayshore Boulevard is a waterfront road on Hillsborough Bay in South Tampa, Florida. Located south of downtown Tampa, its sidewalk, claimed to be the longest continuous sidewalk in the world at 4.5 miles, is 10 feet wide and is widely used for recreation and exercise. The 3-mile bike lane, a linear park, and the Bayshore Greenway Trail provide scenic views of urban Tampa and the water.
Big Cat Rescue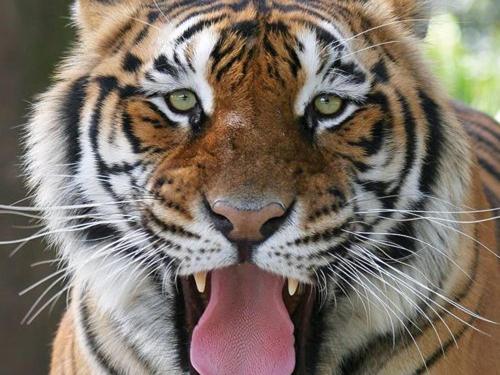 Stand three feet from a 750-pound tiger. Take photos that everyone will think you took on a safari. 100 wild cats - one wild time! Visit www.bigcatrescure.org for more information.
Busch Gardens Tampa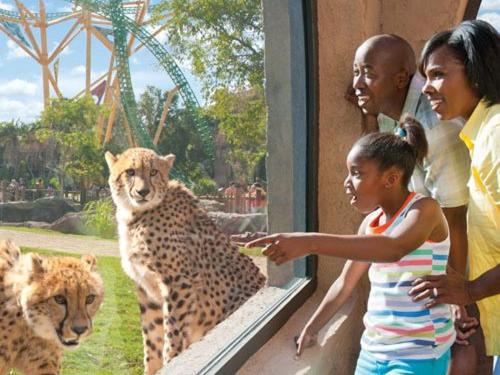 Busch Gardens Tampa is the ultimate family adventure, offering 300 acres of fascinating attractions based on exotic explorations around the world. A unique blend of thrilling rides, one of the country's premier zoos, live shows, restaurants and shops provides unrivaled excitement for all guests. Visit www.buschgardens.com/Bgt/ for more information.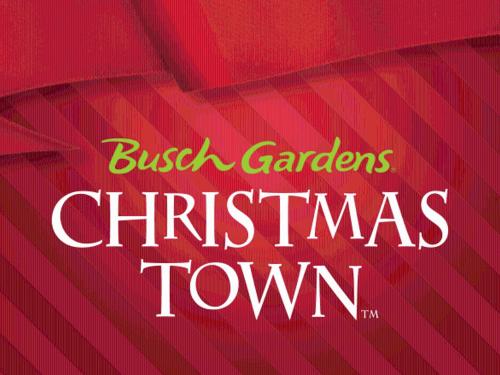 Busch Gardens® Tampa's Christmas Town™ , the Bay area's biggest Christmas celebration, is returning this year and is now included with any annual pass, Fun Card or daily admission to the park.
Guests can look forward to special entertainment, live music, festive treats, holiday shopping and thousands of twinkling lights around every turn.
Christmas Town is open 23 select dates from Nov. 28 through Dec. 31. Guests can experience all of the Christmas celebrations throughout the day, and park closing times will range from 8pm to 9pm throughout the event.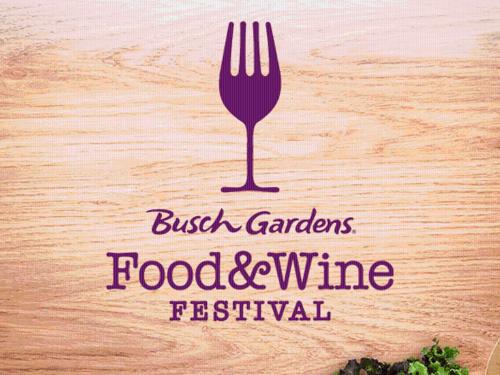 With a variety of food, wine and entertainment, Busch Gardens is tempting taste buds and offering experiences found nowhere else in the world.
The Busch Gardens Food & Wine Festival will be included with any Pass, Fun Card or daily admission.
Channelside Bay Plaza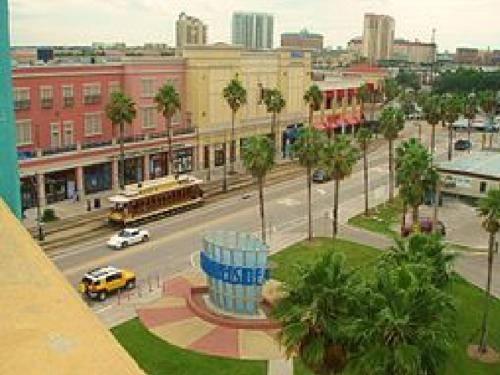 Channelside Bay Plaza features a unique mix of retail, dining and entertainment. From fine dining to fast dancing, movies to margaritas, wonderful shopping and more, Channelside Bay Plaza has it all. Visit www.channelsidebayplaza.com for more information.
Cigar City Brewing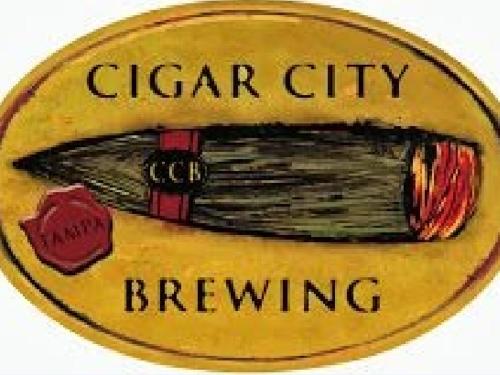 At Cigar City Brewing we make beer we like to drink and toast those who choose to drink with us. Behind all our beer is the philosophy that quality is achieved by giving first rate ingredients to first rate people in a space where they are free to pursue their passion. We acknowledge that what we do at Cigar City Brewing isn't for everyone, but we welcome all. Visit www.cigarcitybrewing.com for more information.
Clearwater Beach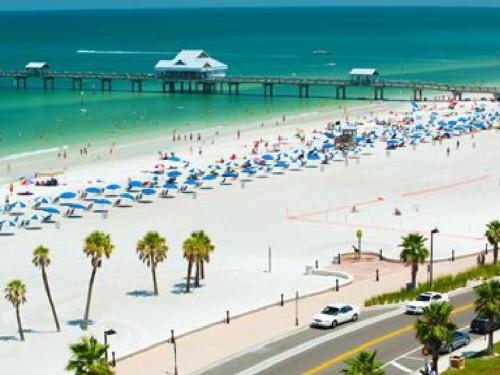 This wide beach of sugar-fine sand draws volleyball players, sun worshippers, and swimmers.
David A. Straz, Jr. Center for the Performing Arts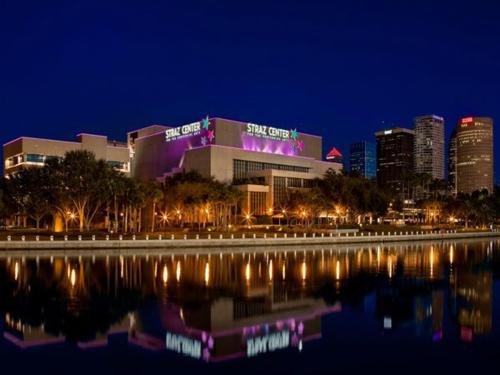 The Straz Center for the Performing Arts provides world-class entertainment, ranging from lavish Broadway shows to classical music and rock concerts. It is the largest facility of its kind in the Southeastern United States. Visit www.strazcenter.org. Please contact our Ticketing Office at (813) 229-7827.
Florida Aquarium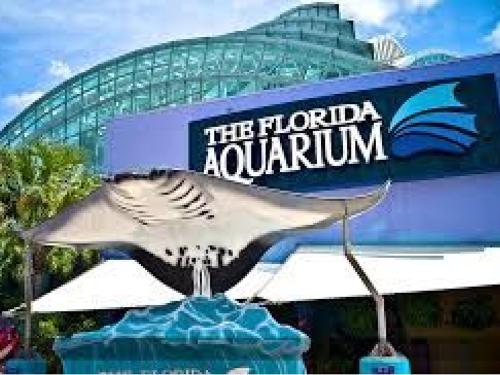 Immerse yourself in one of the top family-friendly aquariums in the country with interactive programs like "Swim with the Fishes" and "Dive with the Sharks" or take a peak behind the scenes with a shark feeding or penguin encounter at The Florida Aquarium. Visit www.flaquarium.org for more information.
George M. Steinbrenner Field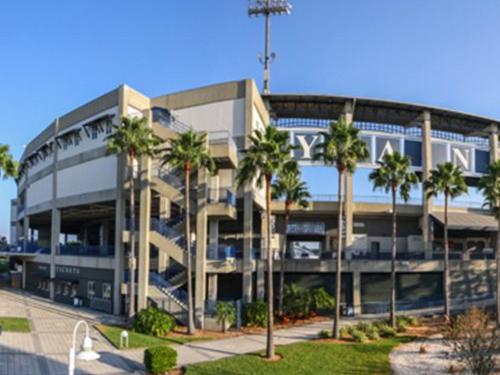 George M. Steinbrenner Field is a state-of-the art Major League Spring Training facility. The 31 acre facility is the spring training home of the New York Yankees and the Florida State League Tampa Yankees (New York Yankees-Florida State League Single "A" Affiliate). Steinbrenner Field hosts two major league practice fields, and a 10,000 seat Stadium, 13 plush luxury suites, banquet and meeting spaces with full catering. The perfect location for watching a baseball game or having a corporate meeting. Visit www.steinbrennerfield.com for more information.
Glazer Children's Museum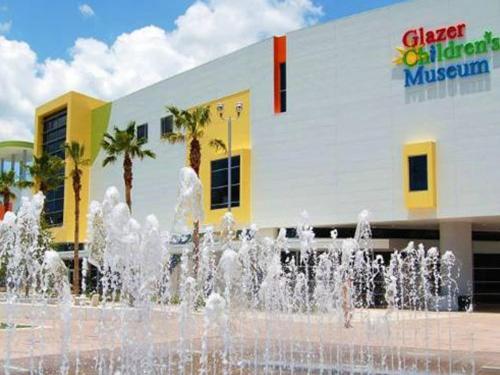 Designed to inspire children and families by creating learning opportunities around innovative play and discovery, the new 53,000 square foot Glazer Children's Museum will have a combination of permanent and traveling exhibits, comprehensive programs and special events. Visit www.glazermuseum.org for more information.
Henry B. Plant Museum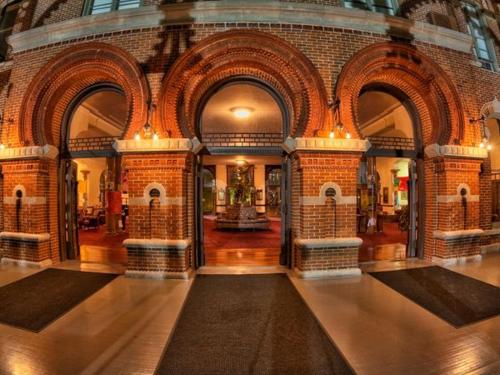 With it's magnificent Moorish architecture, opulent furnishings, and tropical gardens, a visit to the restored rooms of the former Tampa Bay Hotel, will transport you to Victorian splendor. Docent and audio tours (in English/Spanish) available. National Historic Landmark. Extraordinary Museum Store. Visit www.plantmuseum.com for more information.
Hyde Park Village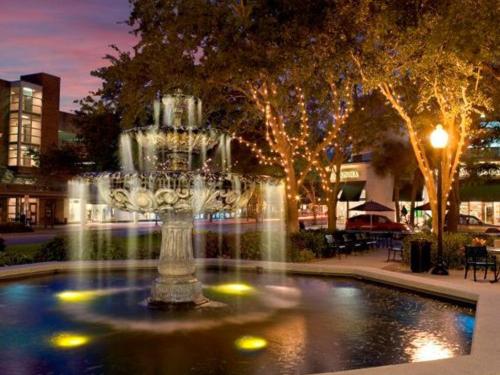 Hyde Park Village is an outdoor lifestyle center offering a unique shopping, dining and entertainment experience. With a mix of national, regional and local retailers, the Village features a variety of shops and restaurants including a fitness center, full service salon and upscale cinema. Open daily, Hyde Park Village is located at the corner of Swann and Dakota Avenues in the heart of the Hyde Park Historic District in Tampa, FL. Hyde Park Village is managed by Madison Marquette. HydeParkVillage.net.
International Plaza and Bay Street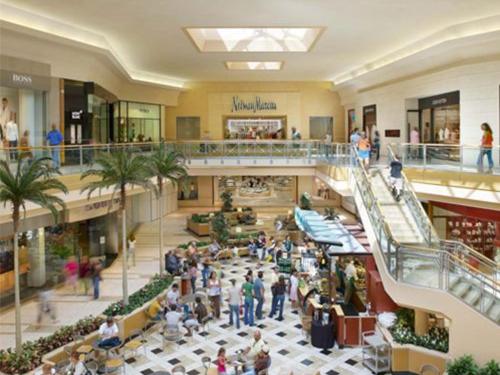 200 stores/15 restaurants. Neiman Marcus, Nordstrom, Dillard's, Tiffany & Co., Louis Vuitton, Gucci, Apple, Crate & Barrel, The Cheesecake Factory, The Capital Grille and Renaissance Hotel w/courtesy shuttle. Adjacent to Tampa International Airport. Visit www.shopinternationalplaza.com for more information.
MidFlorida Credit Union Amphitheatre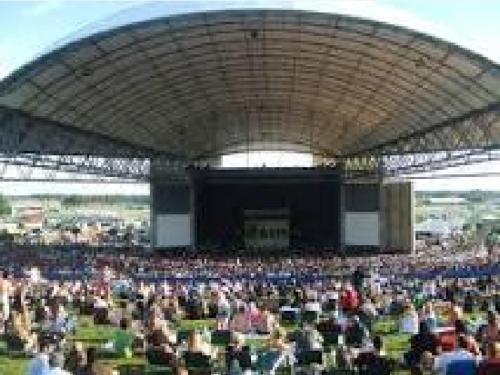 The MidFlorida Credit Union Amphitheatre is an outdoor amphitheatre in Tampa, Florida. The venue is located on the Florida State Fairgrounds, adjacent to Interstate 4, in the eastern side of town. Visit www.midflorida.com/amphitheatre for more information.
MOSI - Museum of Science & Industry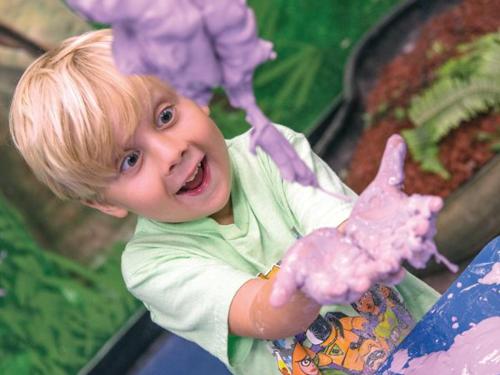 For children and adults. Experience what it's like to pedal a bicycle on a 1-inch cable suspended 30 feet above the ground or lie on a bed-of-nails in the Kids In Charge exhibit! Visit www.mosi.org for more information.
Port of Tampa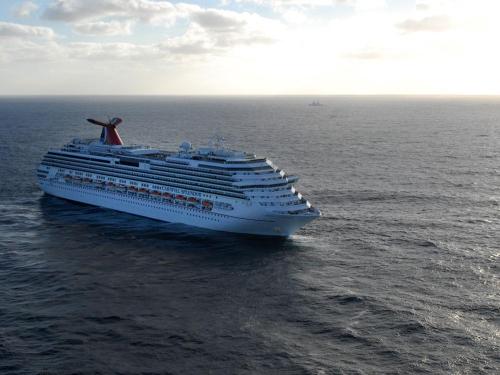 Cruise passengers love Tampa! Departing from Tampa's three cruise terminals, Royal Caribbean International, Holland America Line, Norwegian Cruise Line and Carnival Cruise Line offer cruises to the Western and Southern Caribbean. Itineraries are four, five, seven and 14 days. Visit www.tampaport.com for more information.
Raymond James Stadium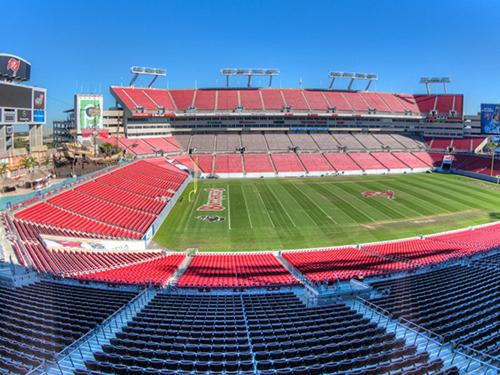 Raymond James Stadium is home to the Tampa Bay Buccaneers and the University of South Florida Bulls. The stadium also hosts the Outback Bowl, concerts, soccer events and monster truck shows. Visit www.raymondjamesstadium.com for more information.
Who owns the stadium?
Raymond James Stadium is owned by the Tampa Sports Authority (Hillsborough County, and managed by the Tampa Sports Authority). The naming rights to the stadium are under contract with the St. Petersburg-based financial services firm, Raymond James.
When/Where can I purchase event tickets at the stadium?
The event organizers/promoters will decide whether tickets for their event will be sold at the ticket office, which is located on the south side of the stadium. Please contact the individual organizer/promoter for information concerning ticket sales. Unless otherwise noted, the stadium ticket office is open the day of the event only.
Tickets for most events are sold online through Ticketmaster or you may call them by phone at 1-800-745-3000. Please be aware that availability of ticket dates, times of will call windows, as well as refunds of ticket purchases are at the discretion of the event organizer/promoter.
Where are the ticket office and will call windows located?
The ticket office and will call windows are located in the South Plaza, which is located between gates C and D, near Tampa Bay Boulevard.
Where can I buy Buccaneers tickets?
Buccaneer tickets can be purchase through the Buccaneer Ticket Office at One Buccaneer Place.
Ticket Office: 813-879-2827 or 800-795-2827
Club Seats: 813-870-2700
Luxury Seats: 813-870-2700, ext. 2283
Ticketmaster: 1-800-745-3000
ticketmaster.com
Where can I buy USF tickets?
Ticket Sales: 800-GO-BULLS
Main Ticket Office: 813-974-3002
Ticketmaster: 1-800-745-3000
ticketmaster.com
Where can I buy Buccaneers/Bulls merchandise?
On game day, Buccaneers/Bulls merchandise is sold at souvenir stands located throughout the stadium.
Does the Stadium have a gift shop or restaurant open during the week?
No.
How much is parking? When do the lots open?
Please refer to the Directions/Parking section of the site for detailed information about parking fees, lot locations, restrictions and times.
How early do the stadium gates open prior to an event?
For general admission tickets, gates open 90 minutes prior to the start of the event unless otherwise posted on the event page.
What is the stadium phone number?
During the week, the Tampa Sports Authority (TSA) office can be reached at 813-350-6500. Raymond James Stadium can also be reached via TDD through the Florida Relay Service at 800-955-8771.
On event days, dial 813-350-6501.
Is accessible seating available, and where is it located?
Accessible seating is available in all areas of the stadium at all price points, including club level and luxury suites. Gurney viewing positions are available in the end zone areas.
Accessible seating is sold through Ticketmaster and other ticket outlets. The stadium is not in charge of ticketing.
If you need further assistance or information regarding accessible seating, please call 813-350-6500.
How many people can the stadium hold?
Total capacity is 65,890.
Are all of the stadium seats the same size?
No. General admission seating (red seats) measures 19″ wide and 32″-33″ from one seat back to the next. Club seats (pewter seats) measure 21″ wide, with 32″?33″ from one seat back to the next and are cushioned.
What sideline is for the home team?
For Bucs and USF games, the home teams sit on the West sideline, which is in between Gates A and D (see Stadium Map). For the Outback Bowl, the Big 10 sits on the West sideline, between Gates A and D, and the SEC sits on the East sideline, between Gates B and C, (see Outback Bowl Map). Sidelines can vary for all other sporting events.
Can I take a tour of the stadium?
Tours of Raymond James Stadium are available year-round on Tuesdays, Wednesdays and Thursdays and Fridays subject to stadium availability. Group tours (reservations required) are available at 10:30 a.m. and require at least 10 guests. General walk-up tours are conducted at 2:30 p.m. and do not require reservations. Please see the Stadium Tours page for detailed information or call 813-350-6500 to confirm tour date.
How can I sit on the pirate ship during a Bucs game?
The pirate ship is reserved for Bucs personnel. Fans are not permitted to go on it during a game.
Can I bring food and drink into the stadium?
No. Stadium personnel are authorized to search all bags or purses that are brought into the stadium.
For medical needs, call 813-350-6500 the week before the event.
Seminole Hard Rock Hotel & Casino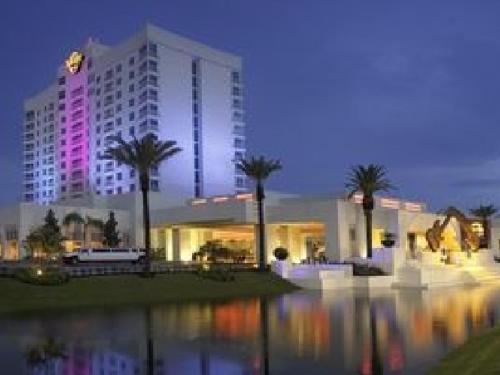 Entertainment that rocks 24/7/365. Thousands of the newest Slots, Penny Room, 119 Table Games, most popular Asian Tables, 50 Tables High Stakes Poker, Full Service Spa, AAA Four Diamond Award-winning Hotel, 8 Restaurants, 6 Bars & Lounges. Call 813.627.7625, or visit www.seminolehardrocktampa.com.
Tampa Bay Downs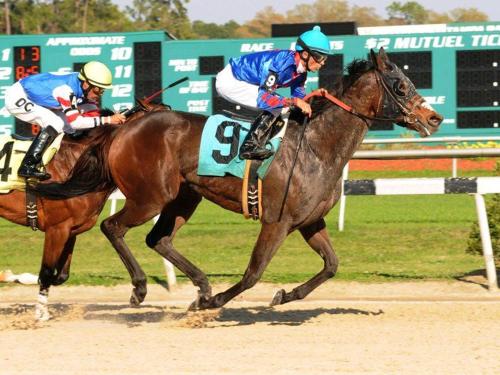 Tampa Bay Downs has long been famous as the only thoroughbred racetrack on Florida's West Coast and hosts live racing December-May. The facility is open year-round for simulcast wagering and poker in the Silks Poker Room. Visit www.tampabaydowns.com for more information.
Tampa Bay Histoy Center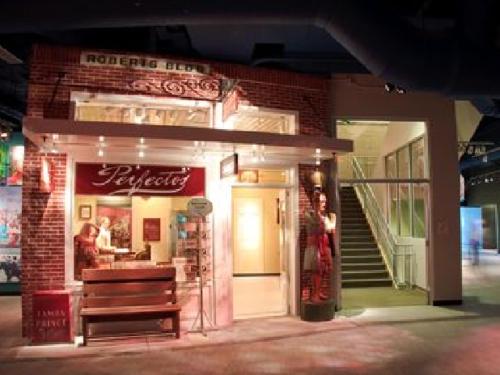 Journey through 12,000 years of powerful stories. Stroll through a 1920s cigar store. Row up the Hillsborough River. Ride along with a cattle drive. Discover the stories of our early inhabitants. With an eclectic Museum Store and the Columbia Café, we offer an enjoyable experience for the whole family.Visit www.tampabayhistorycenter.org for more information.

Checkout out our Events Calender at the Tampa Bay History Center
Tampa Convention Center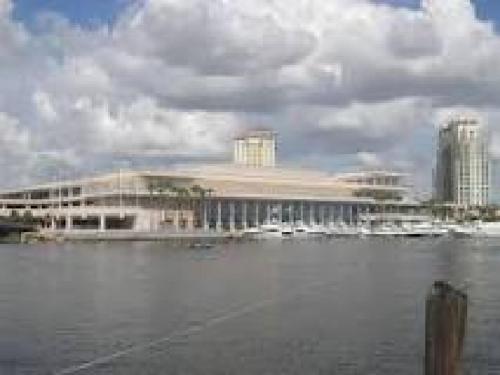 In addition to great event spaces in a great destination, the Tampa Convention Center's experienced staff and attention to quality service has made us one of the premier conference facilities in the Southeast. With expert event planners and service staff, we deliver one-stop event solutions to meeting planners, groups and exhibitors. Visit www.tampaconventioncenter.com for more information.
Tampa International Airport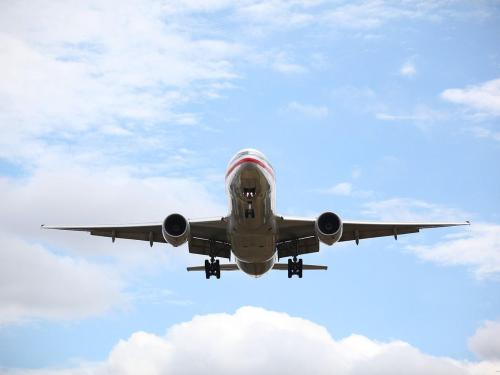 Tampa International Airport (airport code TPA) is located 5 miles northwest of downtown Tampa, Florida, and is the gateway to the Tampa Bay Area of Tampa, St. Petersburg and Clearwater. The 30th busiest airport in North America, Tampa sees over 16.5 million travelers each year. Visit www.tampaairport.com for more information.
Tampa's Lowry Park Zoo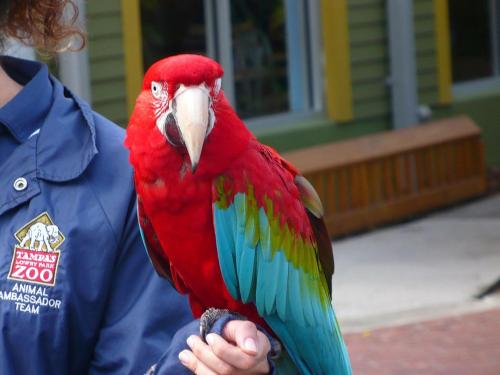 If fun is in your nature, spend some time at Tampa's Lowry Park Zoo, named the #1 Zoo in the U.S. by both Parents and Child magazines! The Zoo features more than 1,500 incredible animals on nearly 60 lush acres including manatees, koalas, elephants, tigers, penguins, orangutans and much more. Visit www.lowryparkzoo.com for more information.
Tampa Museum of Art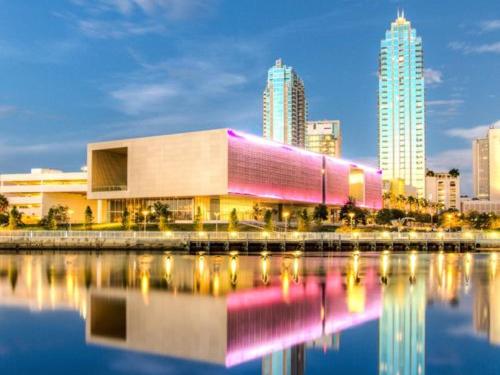 The new Tampa Museum of Art provides the region with world-class traveling exhibitions, a growing collection of contemporary and classical art, expanded educational programs and access to scenic outdoor events in Curtis Hixon Waterfront Park and Tampa's Riverwalk. Visit www.tampamuseum.org for more information.
Tampa Theatre
Built in 1926, Tampa Theatre hosts 600+ events each year, including contemporary films, classic movies, concerts, corporate events, educational programs, weddings and tours. The historic landmark was recently named "One of the Most Spectacular Theaters in the World" by CNN. Visit www.tampatheatre.org for more information.
Upper Tampa Bay Park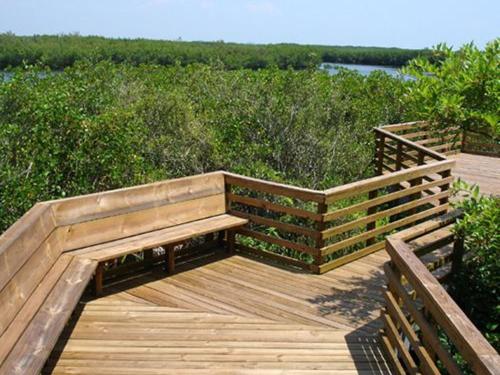 This 2,144-acre park and preserve features an environmental study center. Popular activities include picnicking and hiking on trails and boardwalks with views of Tampa Bay and its habitats.
Westchase Golf Club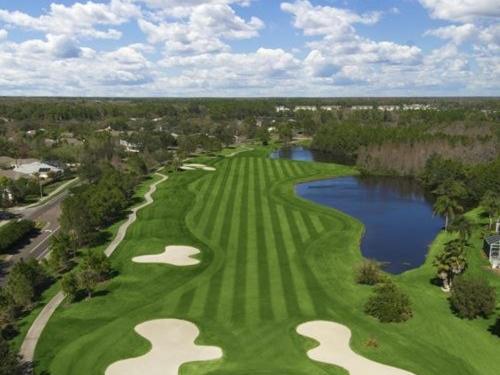 Carved out of a sprawling cypress forest, the fairways are long and narrow, the greens are fast and smooth and the local wildlife is your personal gallery. Beautiful clubhouse. GPS on every cart. Minutes from Tampa International Airport. Visit www.westchasegc.com for more information.
Ybor City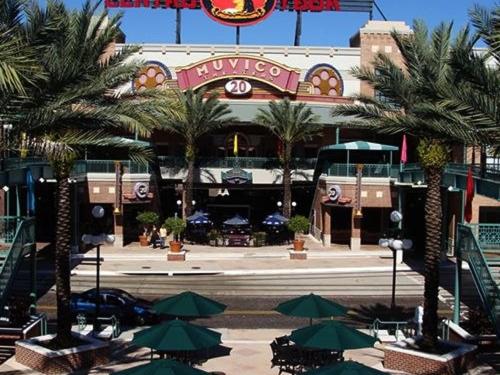 Centro YBOR, in historic Ybor City, Where Entertainment Happens! Featuring the 20-screen Muvico Theater, The Tampa Improv, and GameTime Entertainment Center. The Center has 10 restaurants/bars with a wide range of offerings from fine dining to a brew pub, all available while shopping at an exciting mix of retail stores. Visit www.centroybor.com for more information.